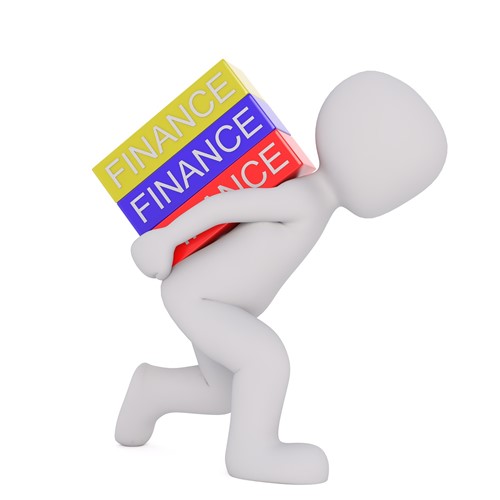 Image by Peggy und Marco Lachmann-Anke from Pixabay

You've decided it's time to build the dream house you've always wanted. An exciting time!
Prior to hiring builders to construct your home, it's critical to understand the financials involved before you start the planning process. Securing funding for land is different than obtaining a traditional home mortgage. For starters, there are typically fewer loan options. If you're looking to buy land to build your new home, here is a rundown of several common funding options.
Cash
If you have the cash to cover the full purchase price of the land, this might be your best bet because you'll be debt-free. Many mortgage lenders often waive large down payments to build houses because the borrower establishes equity in their new home by buying the land outright.
A word of warning—be careful about wiping out your savings because you'll need money as unexpected circumstances arise during the build process—always have a financial contingency plan.
Land or Lot Loans
Land loans are available for raw, undeveloped land, and is a great alternative to avoid cleaning out your bank account. The big drawback is interest rates will be higher. Lot loans are very similar to land loans, with the primary difference being the land has building permits, surveys, and/or utilities already in place. Like a land loan, a lot loan typically comes with higher rates.
Seller Financing
Land is often difficult to sell and, to get the ball moving, some sellers are willing to lend buyers the money needed to get their build started. These loans are usually short-term and come with high-interest rates.
Construction Loans
These short-term, high-interest loans are designed to help you get your project started. To be approved, you'll need to have a budget and construction plan in place. Once your project is completed, you can often convert a construction loan to a traditional mortgage.
Home Equity Loans
If you already own property, you can explore taking out a home equity loan to cover the cost of your new land. These loans are easier to acquire, along with longer terms, better interest rates and no down payments. The big drawback is if you default on payments, you risk losing your existing home.
Borrow from Local Financial Institutions
Local lending agencies are more likely to approve a land loan than other financial institutions that aren't vested in the community. You might do well by identifying community banks and credit unions who are familiar with the land, along with its worth and potential.
In general, lenders command higher interest rates and bigger down payments with land-related loans because they deem land purchases to be far riskier than lending money to people to buy an existing home. The reason being they perceive owners as not yet fully invested in the property until a house is on it.
Choosing the right property and finding a way to fund the purchase is the first step. Once you've got these two boxes ticked off your to-do list, you'll have taken one big step towards the day you'll be able to move into your dream home.