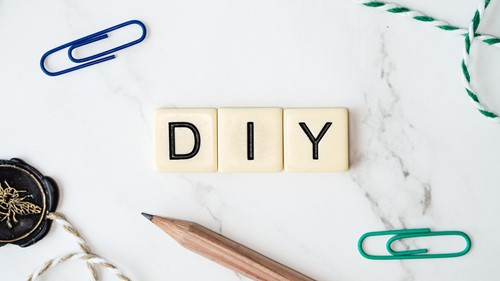 Knowing how to do some home repairs can help you save money and time. Instead of having to wait for professional repairs to be done, you can tackle these on your own. While it's best to leave major repairs to professionals, consider trying the following simple DIY repairs.
Torn Screens
When your window screens have tears or rips, bugs can get in; so, it's important to repair these as soon as you can. For smaller tears, put a coat of clear nail polish on the area. The nail polish helps hold the mesh together without affecting the screen's appearance.
Bigger tears can be fixed with some repair tape made specifically for window screens or repair patches. In some cases, your window screens might have major rips or tears that can't be patched or fixed. You'll need to remove these screens and replace them with new ones.
Creaky Doors
Doors in your home can creak if the hinges need lubrication. If you have creaky doors, silicone spray on the hinges can help eliminate this noise. Using this spray also helps ensure that your doors open and close smoothly.
Locks Sticking
Having locks that stick can make it hard for you to get in and out of your home. Instead of risking being locked out or in, use some powdered graphite on the keyhole and latch. Powdered graphite can help loosen up these locks without attracting debris and dirt as WD-40 and similar products do.
Fill Holes
If you have small holes in your walls from hanging shelves, pictures and other items, they can look unsightly when these items are removed. Whether you're redecorating or preparing to paint, you should fill in these holes. To do this, apply premixed spackling paste to the holes with a putty knife. Go over these areas with a sanding sponge to smooth them out.
Weatherstripping Doors
Your doors shouldn't have any gaps around the edges when they're closed. If they do, this means air is leaking out of your home. Apply self-adhesive rubber foam weatherstripping around doors that lead outside to prevent air leaks.
Broken Tile
If you have a broken floor tile in your home, you can replace it with a new one. Scrape the old grout from around the tile, which should make it easier to remove. Place polyurethane glue on the back of the new tile, and place painter's tape around it until the glue fully dries.