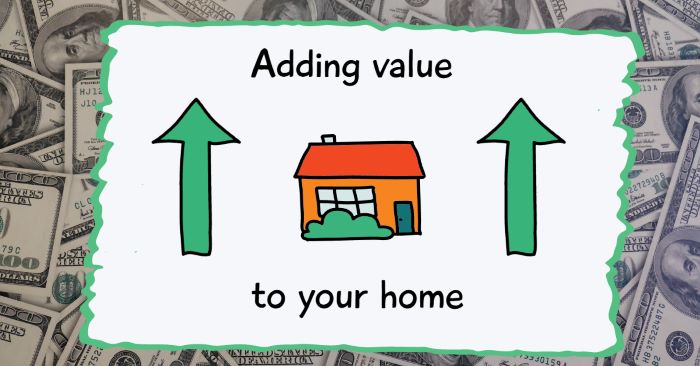 As a homeowner, it's important to know how to add value to your home. Regardless of whether you have plans to sell your home in the near future, certain home improvements can boost home value by a significant amount. To bump up your home's resale value while also making it a better place to live, here are some key tips:
Add updated systems & appliances
Before considering any aesthetic improvements, ensure everything in your home is working properly. Issues like leaky pipes, rattling air conditioner units or flickering lights might be easy to ignore, but can be red flags for future buyers. Consider adding energy-efficient appliances and smart home technology to save money while boosting value.
Upgrades that enhance your home's curb appeal
Curb appeal is crucial in attracting potential buyers to your home. A tidy and aesthetically pleasing outdoor space indicates the home is well-maintained, and is also more enjoyable for you. Simple lawn care tasks like cutting grass, weeding and removing dead vegetation can take some work, but will yield massive returns.
Add more space - reasonably
Renovating the home is generally costlier than selling it, but certain renovations like finishing a basement or attic can make a huge difference in sale price. You might also consider projects where removing a wall could expand the usable space of a room.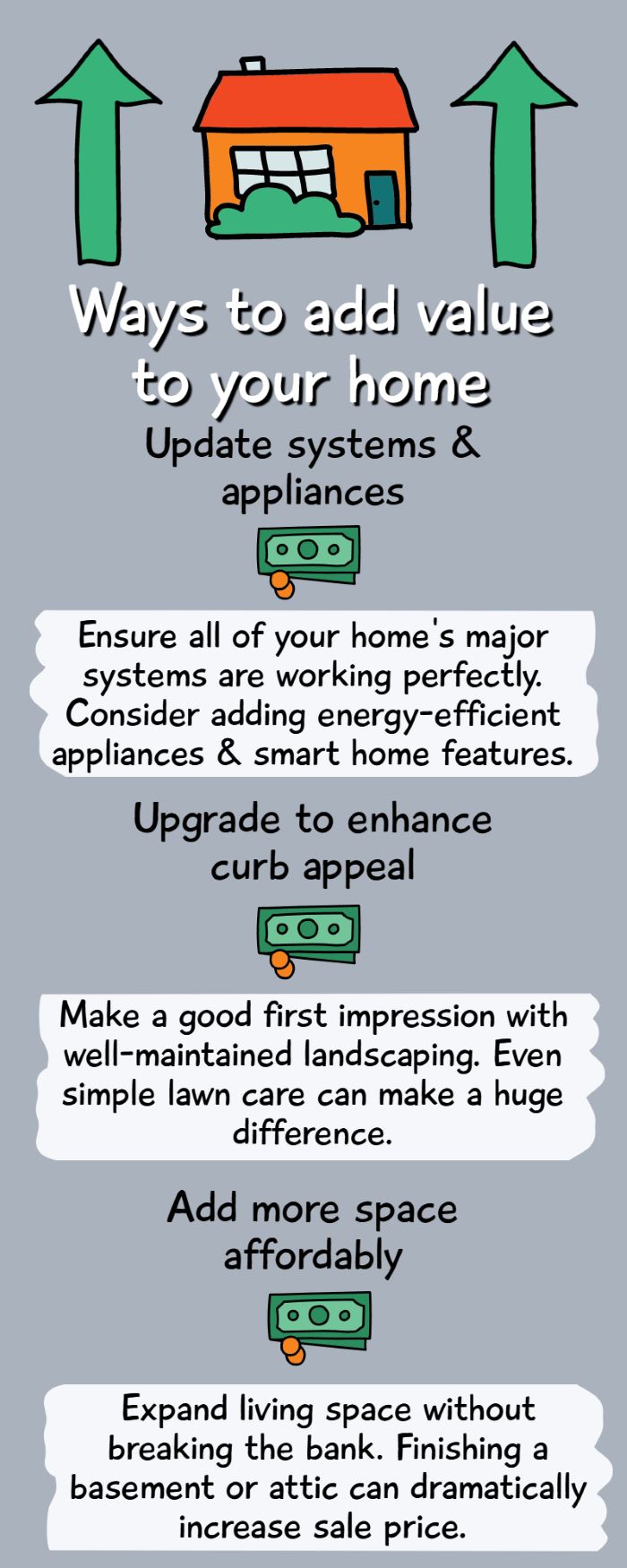 Property value is based on more than just aesthetics and upgrades. However, the better you take care of your home, the better it will do in the real estate market. If you aren't sure where to begin in increasing the value of your home, consult a real estate agent for tips.